We are thrilled to present to you our latest product innovation fo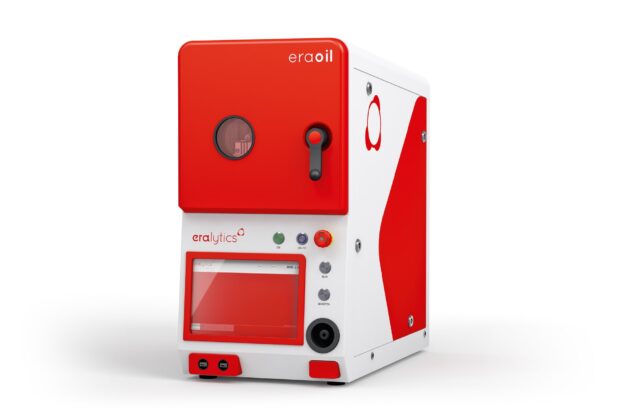 r fast and easy wear metal analysis: The RDE-OES Spectrometer for elemental analysis ERAOIL.
ERAOIL is the first and most advanced stand-alone rotating disc electrode spectrometer analyzing wear metals, additives, and contaminants in all kinds of operating liquids. Up to 32 elements are measured fully automatically within 30 seconds. ERAOIL's high-end CMOS detector in combination with the automatic background correction allows for a sub-ppm detection limit (LOD) for most elements.
Your features at a glance:
Wear metals, contaminants, and additives in lubricating oils and hydraulic fluids according to ASTM D6595 and contaminants in gas turbine and engine fuel according to ASTM D6728
Up to 32 elements in 30 seconds with sub-ppm LOD
Stand-alone design with built-in PC, touchscreen, sharpener & ventilation
Smallest and most rugged housing for lab and on-site applications
Curious? If you want to know more about ERAOIL have a look at the ERAOIL product site or contact us directly at office@eralytics.com.