For over a decade now eralytics develops and manufactures analyzers for the quality control in the petroleum and flavor and fragrance industries. We re-imagine trusted technologies to create innovative solutions. In everything we do we reduce complexity to generate intuitive ease of use. Essentially, trusted solutions, re-imagined.
Vision and Mission
eralytics strives for continuously improving measurement technologies. Our mission statement acts as a guideline on how we want to achieve this goal.
Vision
We re-imagine trusted solutions to shape the future of measurement and analysis technology. Our curiosity, intuition and team spirit drive us to develop new solutions that are efficient and feel a hundred percent right.
Mission
Our mission is to reduce complexity and generate intuitive ease-of-use. With every new generation of products, services and team members we merge continuity and reliability with future and innovation: a trusted approach, technology or solution with new findings, experiences or applications.
Values
Acting according to our core values determines our daily interaction with all of our partners. They are an integral part of how we develope our high quality measuring instruments.Living according to these values motivates us all to pull together as a team.
Curiosity
Curiosity is the need to look behind things and to gain insight. In contrast to knowledge insight is characterized by finding something new. We think in big pictures to find out how to apply innovative approaches to evolve the status quo into something new. In this we trust our gut feelings and take calculated risks.
Intuition
Intuition is a key element of everything we do. We listen carefully to our customers and extract the essential information that inspires us. This input drives us to develop innovative solutions that feel a hundred percent right.
Team Spirit
As an international company we value the synergies we share with our customers, sales partners, colleagues and suppliers. We live relationships actively and make our decisions based on team spirit, intuition and mutual trust.
History
It was 2007 when eralytics started to revolutionize the petroleum testing industry. Going from a start-up company and driven by a great passion for making analyzers for the petroleum industry eralytics was founded in 2007 by four experts of the petroleum industry: the R&D experts Roland Aschauer, Ernst Hamann, and Andreas Schwarzmann together with the marketing and sales specialist Philipp Jordan.
At that time with a clear focus on developing a new generation of fuel and oil analyzers eralytics nowadays develops, produces and sells fully automated, portable, and easy to operate analyzers mainly for high-performance quality control in the petroleum industry. Next to companies in the petroleum industry, our customers include independent testing laboratories, shipping companies, companies of the flavors and fragrances industry, chemical manufacturers, governmental authorities, etc. 
Over the years eralytics has constantly grown, following the needs of its customers. The main focus of eralytics' instruments is to reduce complexity and build intuitive easy-to-use instruments providing fast results with the highest precision and maximum reliability in the laboratory and on-site with mobile laboratories.

The first product ERAVAP, a fully automated vapor pressure tester was the first vapor pressure tester on the market that featured a color touchscreen and a modern industry PC with USB and Ethernet interfaces. Further innovations followed year by year: the fuel analyzer ERASPEC, the environmentally friendly oil-in-water tester ERACHECK ECO, and ERACHECK PRO, the flashpoint tester ERAFLASH, the lube oil analyzer ERASPEC OIL and in 2014 the first online process analyzer ERAVAP ONLINE, and soon the 10-position autosampler flash point tester ERAFLASH S10. At the end of 2016, the next generation of analyzers was brought to the market with many more great features like an 8-inch touch screen and USB connectors to speed up data downloads. The release of the  FAME in jet fuel analyzer ERAJET FAME in 2019 was another great step to extend eralytics fuel analyzer family. In 2021 eralytics launched its NEXT ERA instrument platform of portable and easy-to-operate analyzers: The oil-in-water analyzer, ERACHECK X, and the high-precision density meter ERADENS  X followed by the field density meter ERADENS XS and the kinematic viscometer ERAVISC X in 2022.
Please get an overview of our product portfolio in our latest overview brochure.
Explore our products and take a virtual tour through eraspace. eraspace is your virtual experience and invites you to explore our products in a playful way. Go inside and try it out. It never gets boring. To fully experience eraspace please use this application on a desktop device as the used software does not support mobile devices yet.
Team
As an international company, we value the synergies we share with our customers, sales partners, colleagues, and suppliers. We live relationships actively and make our decisions based on team spirit, intuition, and mutual trust. We are a highly motivated and qualified team of around 30 people.
We are constantly growing
eralytics is constantly searching for ambitious colleagues sharing the same passion for our company as we do. If you want to be a part of our great team, come on board! Simply tell us about you and send your application to office@eralytics.com.
Strong and well-trained sales and service network
Together with a very well trained international Service and Sales network eralytics has sold instruments in more than 100 countries worldwide and guarantees rapid support if needed. Due to the flat company structure eralytics is able to provide short delivery times and custom-tailored solutions on individual requirements.
Social Responsibility
Médecins Sans Frontières (MSF)

From the beginning, it was a major concern for eralytics to support "Médecins Sans Frontières (MSF)". For more than a decade now each sold instrument contributes to supporting international humanitarian aid projects of the Austrian organization of  "Médecins Sans Frontières (MSF). We are glad, that over the past 13 years a considerable amount has been collected. More information on "Médecins Sans Frontières (MSF)" can be found on https://www.aerzte-ohne-grenzen.at/en/msf-work-with-us-en.
Eden Reforestation Projects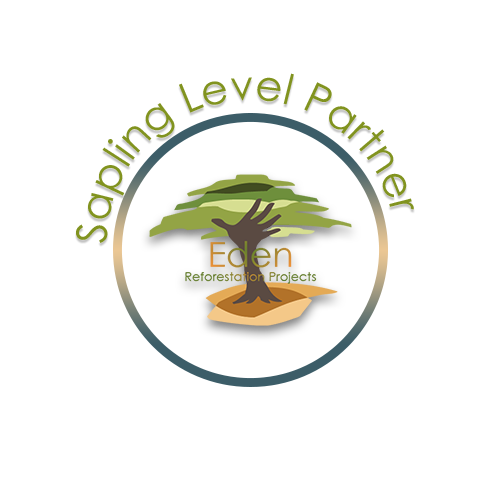 As a globally acting company, our instruments often have to go a long way until they reach the customer which means, that the instruments leave an unavoidable CO2 footprint. In times like these, where climate change is a fact, we want to make a small contribution to neutralize the CO2 footprint of our instruments. One more reason to support the non-profit organization Eden Reforestation Projects. Eden's aim is to plant trees in developing countries (Haiti, Indonesia, Kenya, Madagascar, Mozambique, Nepal) and provide villagers on-site a regular income as the trees need to be seeded, planted, and nurtured until they contribute to environmental protection. With each sold instrument, eralytics supports the planting and nurturing of new trees.
Certification
eralytics is ISO 9001:2015 certified (DNV) and all instruments are CE compliant and fulfill requirements of UL/CSA and RoHS.