eralytics is very proud that its analyzers are used in mobile applications worldwide, e.g. from international companies like Ghana Oil Company Limited, SGS, and AVIN Oil S.A.
Nowadays it is critical to get measurement results as fast as possible. Sending samples to laboratories and waiting for the results for days or weeks isn't meeting modern demands anymore. Bringing the measurement directly on-site gives you direct access to the results allowing immediate reactions if necessary. eralytics' products are used in mobile laboratories for on-site fuel testing around the world.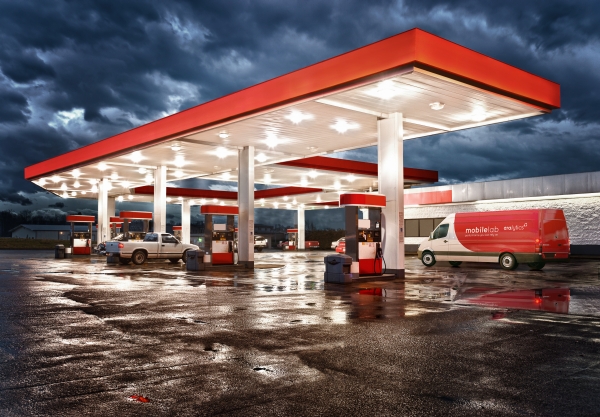 A critical parameter for the use of instruments in mobile laboratories is their size. Laboratory bench space is expensive and therefore valuable. This is true for big scale laboratories located for example at a refinery and gets even more critical for smaller scale labs such as terminal labs. Mobile laboratories have even higher space limitations and consumed bench space of analyzers becomes a real critical parameter. Therefore eralytics' products were developed with these space limitations in mind.
Mobile laboratories require additional qualities of analyzers such as robustness and ease of use. Analyzers must be unaffected by vibrations or high temperature differences. Products that can keep up with the requirements of mobile applications can easily fulfill standard tasks.
eralytics is very proud that its analyzers are used in mobile applications worldwide, e.g. from international companies like Ghana Oil Company Limited, SGS, and  AVIN Oil S.A.  Especially ERASPEC, ERAVAP and ERAFLASH are widely used inside vans where a fully equipped lab is built into the trunk. They can also be run from the 12V power supply which allows to simply operate them from the trunk of a standard car.
Most of the times these mobile laboratories are used to test fuel quality directly at gas stations. The most important parameter of gasoline, the octane rating, can't be tested on site as knock engines are too bulky. Using our ERASPEC analyzer the MON and RON values can be derived from an infrared spectrum which is measured within a minute. From this spectrum you also immediately get a fingerprint of your fuel which immediately identifies fuel adulteration.
But not only refiners have an interest to measure fuel parameters on site to monitor their distribution network. Environmental protection agencies want to keep an eye on important regulated parameters such as vapor pressure as well.
In any of these applications it is beneficial to shorten the response time to a minimum. Sending samples to centralized labs simply takes too much time.
References:
Ghana Oil Company Limited (GOIL)
Recently eralytics' products were installed in a mobile fuel laboratory van of The Ghana Oil Company Limited (GOIL)   demonstrating how a mobile lab solution may look like.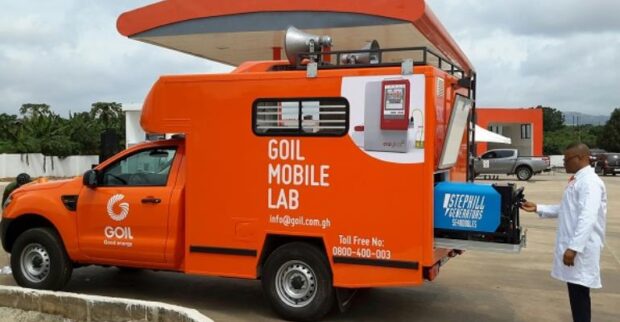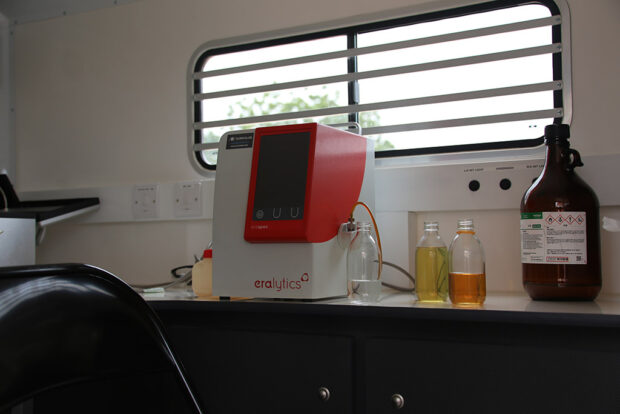 The Ghana Oil Company Limited, GOIL has out-doored a modern mobile fuel laboratory van expected to conduct on the spot fuel quality check at all service stations.
The mobile van which has been calibrated by the Ghana Standards Authority is equipped with a fuel analyzer capable of analyzing various fuel parameters and show the efficiency and quality of products in five minutes.
The fully air-conditioned mobile van is also equipped with a generator, fire extinguisher, refrigerator, a smoke detector and a sterilized hand wash basin.
At the official inauguration in Accra, the Quality Control Manager, Marian Fordjour explained the mobile laboratory will reinforce the high quality of GOIL fuels and increase customer satisfaction for the company's products.
She said the outdooring of the van demonstrated GOIL's ability to consistently provide products and services that meet customer and applicable statutory and regulatory requirements. (Source: http://goil.com.gh/goil-outdoors-mobile-fuel-lab/)
SGS
Also, SGS is trusting in eralytics' instruments when equipping their mobile laboratories. Housed in a specially modified van, the mobile laboratory is a fully self-sufficient working unit equipped with analytical instruments. This provides oil marketers a real customer value proposition through on-site fuel analysis providing quick turnaround of results. (Source: https://www.linkedin.com/in/cherif-bel-hadj-ali/detail)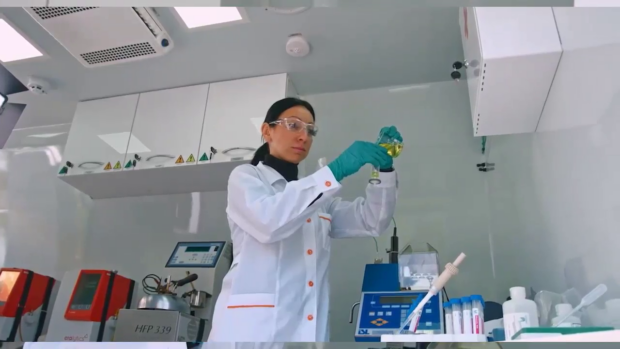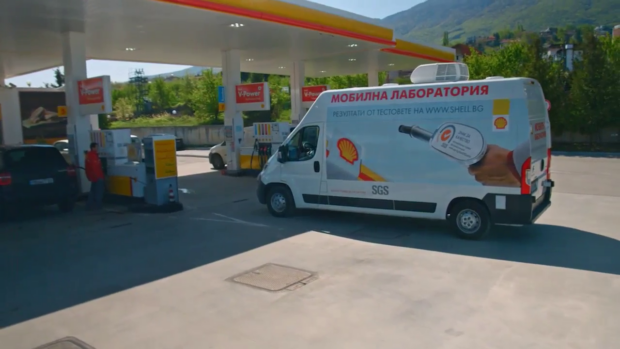 Avin Oil S.A.
Another example of a mobile laboratory and fuel quality checks directly at the service station is the use of  ERASPEC from the oil company AVIN Oil S.A. in Greece (Source: www.youtube.com, see ERASPEC at 15 sec.)
eralytics' products widely used in mobile laboratories: